"Voici les réponses de Chris à vos question auxquels il a gentiment répondu Smile ( ce post est à la propriété du forum merci de ne pas le copier sans accord)
Poloskovik:
1) When have you wanted to make music and create BlutEngel ?
Oh I do music since 1993.... I started with terminal choice and later seelenkrank... But due to some problems I had to quit seelenkrank and found a new name with Blutengel! At this point I changed the style and the music a bit... This was arround 1999...
Bloodycam:
1) Was the song with Meinhard a good experience or not ?
2) In his all music, what is your favorites song ?
1. It was a great experience because his lyrics inspired me to create a whole new song.... He is a cool guy and we had lots of fun....
2. I really like "nimmerwo"
Th3w:
1) How do you find people for your videos clip ?
2) How can help you to comme in France ?
1. Well some of them are my dancers and sometimes models... Often the video company knows some girls and bring them to the set....The others are often actors....
2. Money! SOunds bad but we only need the money for travelling and it´s quite expensive... we are 16 people on the road and have a big nightliner... it´s always hard to play in europe because fucking money is often the problem.. I DON´T need to earn money for a concert in france but my crew has to be payed

Katze:
1) What are the favorite artists or bands you listen at the moment ?
Everlast, Celldweller, Korn, Romano

Waldgeist:
1) What your favorites movies ?
Uuuh many... I like horrormovies... EVIL DEAD, HELLRAISER.... Old stuff like POLTERGEIST.....

Gazetodesse:
1) Why is the vampire topic so important in your music ?
2) Why do you choose this kind of music? does it have some things more for you ?
1. It WAS important because I liked the idea of eternal life and therefore drinking blood... I tried it myself and it was awesome.....Now, I am older and have more interests.... this topic is now not so obvious but more hidden in the lyrics....
2. I like and I liked always a little dark touch.... But I don´t do music for a scene.... I do the music I like and the gothic scene likes it too... Here in germany even the normal people like my music... but not so much our stye^^

J'ouvre un autre sujet pour vos commentaires

_________________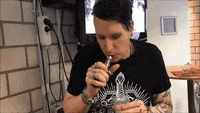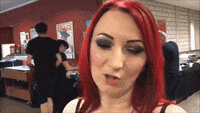 «Lebe Deine Traüm»